WOW! I cannot believe I've neglected the blog for so long. Between family, school, trying to keep up with 2 shops, and starting my own photography business I have nearly forgotten about this blog, but here I am trying to remedy that.

The news is ScrapMatters has a new owner! You can read all about it here. I'm excited to see where this will take us. In honor of the big news the entire shop is on sale for 30% off!

Also it's July 1 and that means it is time for Mix a Kit at ScrapMatters! I've got a little red, white, and blue collection that is just perfect for all of the festive photo ops that you'll encounter over the coming holiday and beyond!





Here is what it looks like all put together: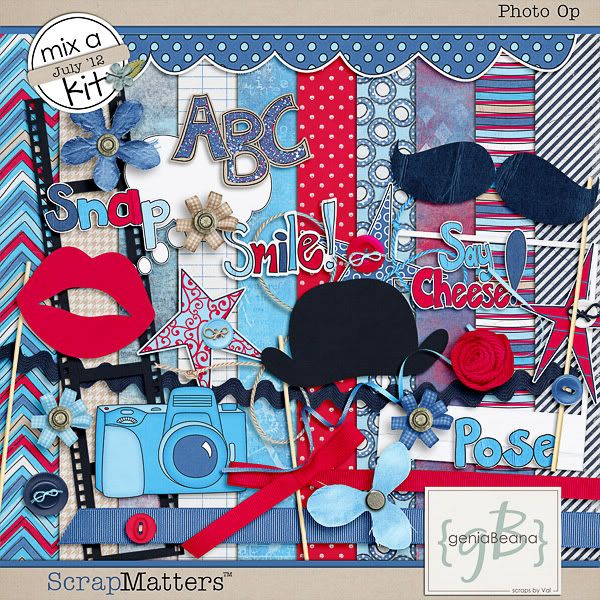 And some inspiration from my CT: