I've got a 5x7 Brag Book Page that was created with the Awesome new Collab Timeless that was created by the ScrapMatters Design Team.

If you arrived here from following the train at the ScrapMatter's Blog you probably have just come from Inspirations from Day's Blog and you're next stops are over at the Wimpychompers Creations blog. and the Simply J Studio Blog

If a stop is down, just check back.

If you've just happened upon the train go to the ScrapMatters blog to find the first stop and hop on through and grab all the wonderful goodies along the way.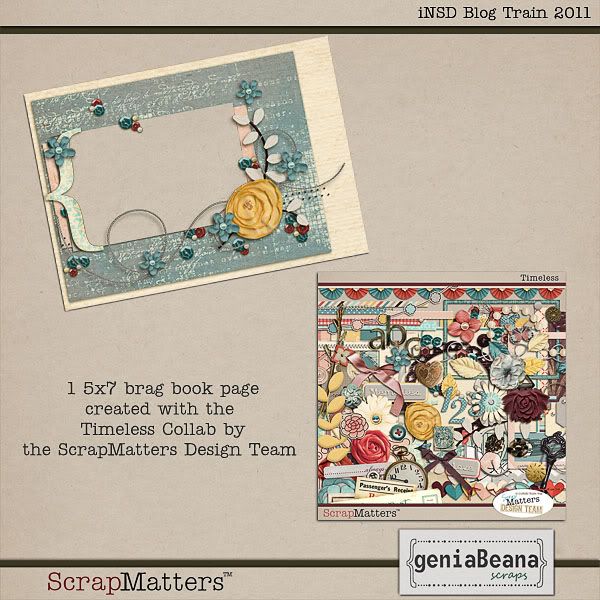 Link Expired.

Have fun grabbing all the goodies. Be sure to leave everyone a little love along the way. Happy iNSD y'all!

<3
Val