I've got 2 NEW CU products in my ES Shoppe today.

Texture Duosv3- A set of 2 textured overlays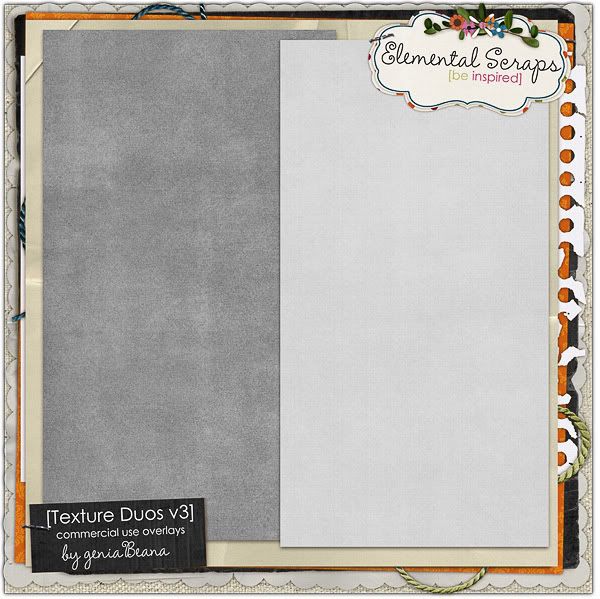 and a set of 4 layered paper patterns.






They are $1 for today only.

If you haven't already stopped by the ES Blog and joined in the fun you should go check it out. We're on challenge 3 of the month long contest and it's a template challenge. You get to play with one of ChrissyW's AWESOME templates and it's FREE!