I have my first pack of templates in the shop. They are based on some of my LO's but not exactly so as I didn't look at any of them as I was putting the templates together. So of course they are my strippy, simple style.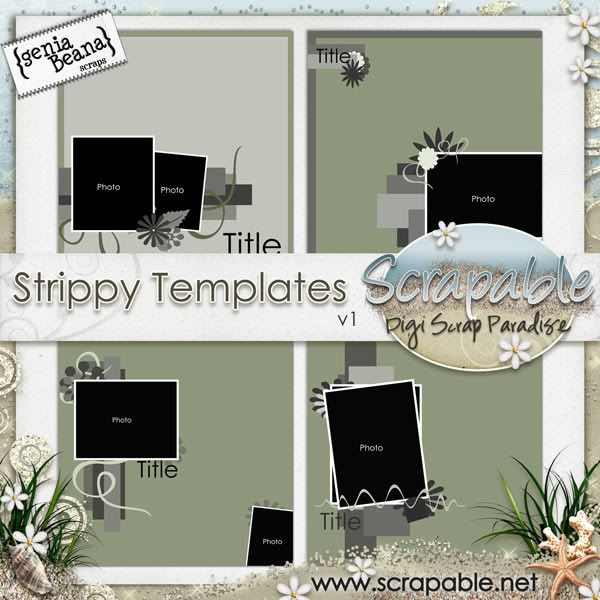 My entire shop is 35% off right now so if you like these go get 'em.

Here is a free sample that is not included in the pack.



Image is linked. I'd love to see your LO's. I'd even like to show them off here if you send them to me. Your comments are appreciated.