Wishing ScrapMatters a GREAT BIG Happy Birthday!! I'm so excited to be a part of the celebration again this year. With the ScrapMatters birthday celebration comes
the anniversary of my guest spot last year. Next month will be my SM DT Designer-versary!! I'm hoping to have some fun stuff to celebrate that big occasion next month.
The birthday celebration planning got me thinking about scrapping some of my kiddos birthday pages. I'm WAY, WAY behind. In fact, I JUST scrapped some of Miss K's first birthday this week.
After I scrapped that one i thought about the LO that I'd done of Dood's 1st birthday. It was a Speed Scrap LO :) It's one of my favorites, too.
I've scrapped a few pages here and there from their birthdays, but they are nearly 7 and 4.5 and I know I have not done one for each year yet. I need to get to work on those pages!
Now let's get on to the blog train goodies!
I've created this 5x7 Brag Book page to share with y'all: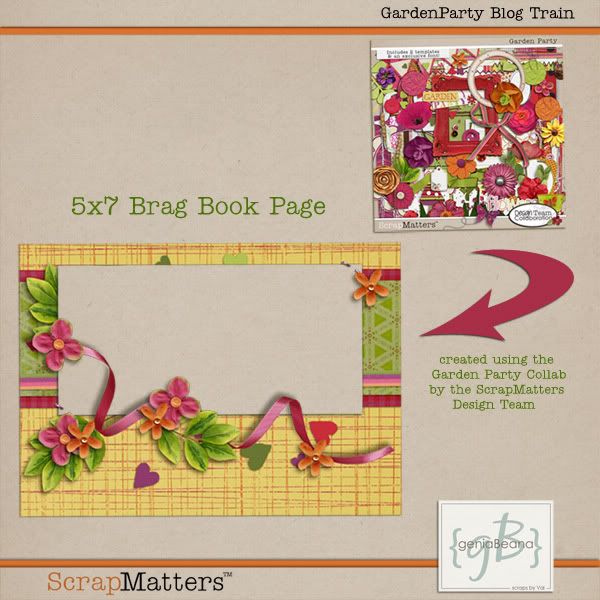 (image linked)
If you get lost along the way head on back the
ScrapMatter's
Blog. Remember that we are all in different time zones and if something isn't where it's supposed to be just check back a little later.
Don't forget that EVERYTHING in the
ScrapMatters
shop is on SALE 20-30% off for the Birthday Celebration! And there are lots of games,chats, and speed scraps going on this weekend, too. I'll be hosting a Speed Scrap Sunday night!
Have a great weekend y'all!