It's been a little crazy here. First of all I had a pretty awesome first month at GDS. It went so well that I decided it was time to say goodbye to Scrapable and am no longer selling there. I hadn't planned on leaving, but I felt I needed to at this point. Then just a few days after I sent off my notice I got an email from another shop asking me to join their design team. I was both shocked and excited by the offer and after a couple days of thinking about it I decided it was an offer I couldn't pass up. I'm going to wait to announce WHERE for now, though.

Kimi and I have finished up our 2nd collab and I we'll be posting sneak peeks soon as well a few chances to win it. It's really cute so you don't want to miss it.

I'm a busy little bee as usual working on new kits and trying to get a few pages scrapped here and there. I did manage to finish my LO for the GDS Progressive Challenge and I did a little page using Kimi's new kit Doodlebug.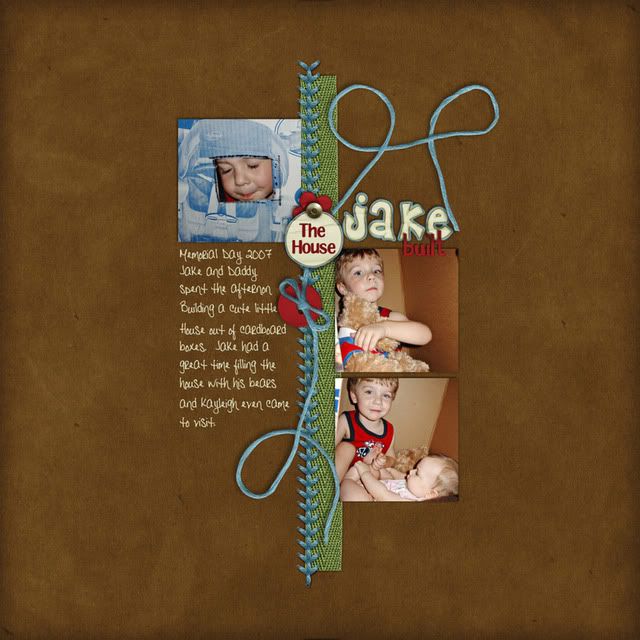 I'm working on a Halloween kit with Snowflake Beach Designs and have begun working on a grand opening kit for my new shoppe, too. I've got the Daily Download at GDS today. I've made this layered copper alpha. It is perfect for fall layouts.