I hope everyone has has had a fabulous Thanksgiving (or a great Thursday for those of ya'll not from the U.S. ;)) I spent the ENTIRE day in the kitchen. I started out making pumpkin pancakes for everyone and progressed to the big feast. Mr Bird was dressed and ready for the oven by 11:30 and we all sat down to dinner shortly after 5. There were no turkey fiascos this year :)
I'm headed out at midnight to go to Toys R Us and fight the crowds in hopes of grabbing up some super deals for Christmas. Then maybe to Wal-Mart and home. I'm hoping to do LOTS and LOTS of digiscrap related Black Friday shopping tomorrow afternoon. I'm really looking forward to shopping from the sofa with no crowds!
I've got a few things coming out for black Friday, too. They are available in my shops at
Elemental Scraps
and
GDS
for 50% off.
First I have a PERFECT kit for scrapping your fall feast. The colors reflect most of the foods on the Thanksgiving table.
and from my fabulous CT (and from the fab CT at ES, too)

In the spirit of Christmas shopping and the Holiday Season I have a collab with my pal Belinda of Dylabel Designs.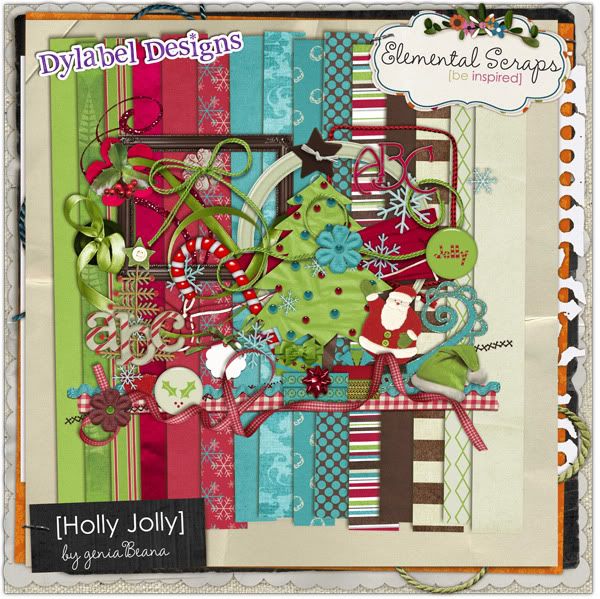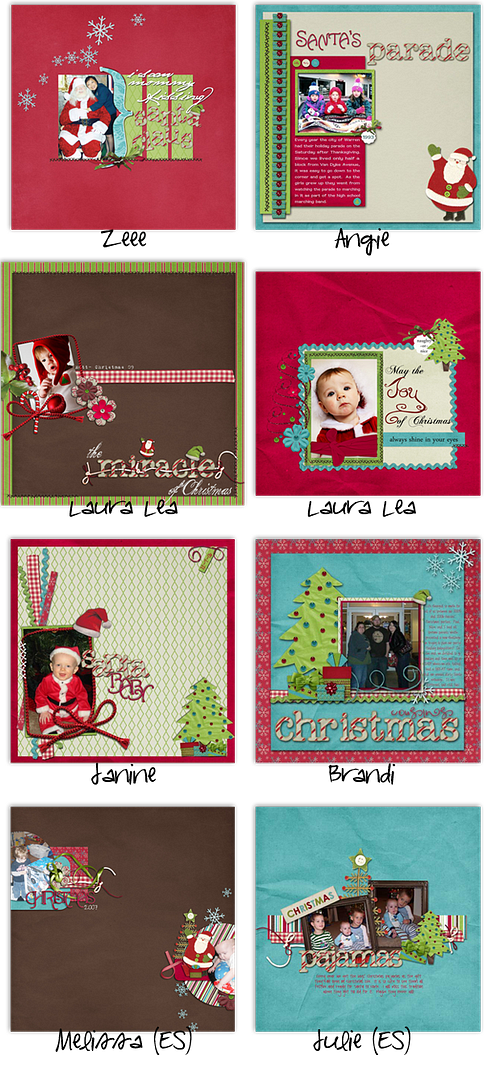 I also have these accessories to match Holly Jolly: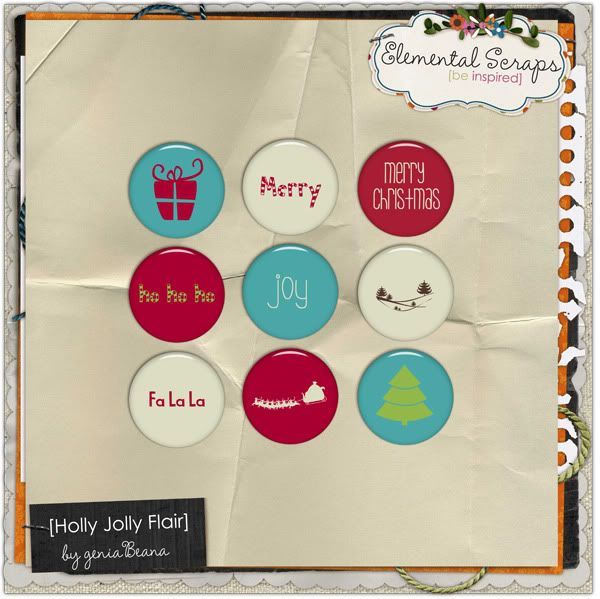 And in addition to those I also have some
templates and a snow layer style
.
There are some AWESOME sales going on for Black Friday, too!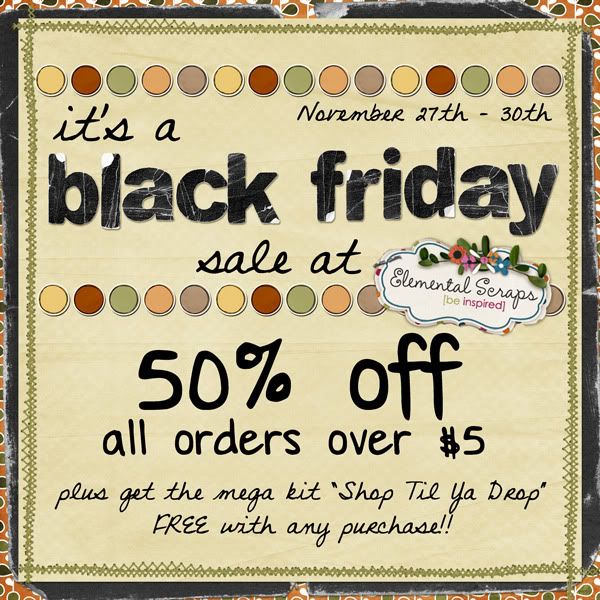 The designers at ES have put together a fantastic FREE WITH PURCHASE kit. Free with ANY purchase. Who could pass that up??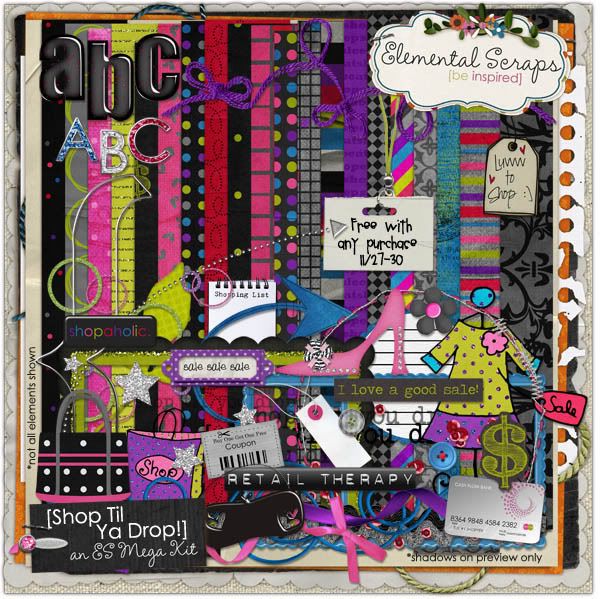 And I've still got more to say...
Today at GDS you can get my Cranberry Jelly Alpha for free. It's today's Daily Download. You have to go there and get it, but I don't think it is up quite yet. Keep checking though. It's made to match my new Autumnal kit, but should look great with a variety of others, too.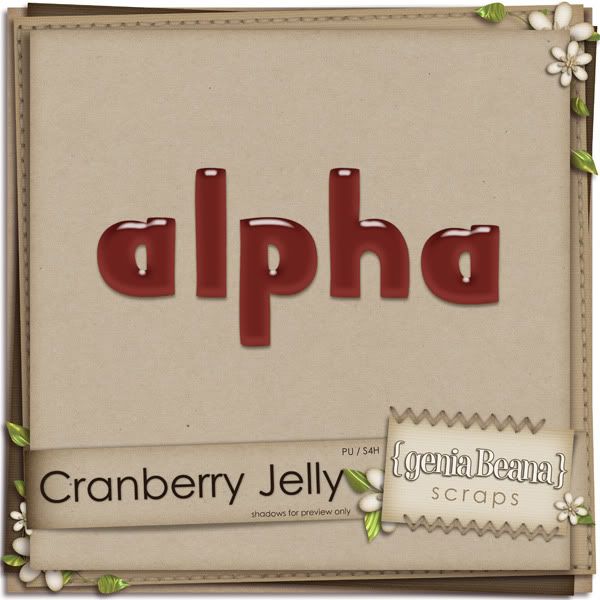 AND one more freebie :D I have a whimiscal little alpha to coordinate with Holly Jolly, too. Free for the weekend and then is going into my shop. So grab it while it's free.