I had a really large response to my CT call. I had a super tough time with my decision. I'm very excited to have these talented ladies joining the team.

They will be joining some long time digiscrapping friends of mine:

Belinda, Kimee, Kimi, Kaelira, Mamabear, Kasiec23, and Fireandiceshay

I've fallen in love with my Tranquility kit all over again in the past few days. Zeee did an AWESOME layout with it. She inspired me to play with it again. I made it to the speed scrap over at ScrapMatters for the first time in a long time. It was a great SS and this was the resulting LO: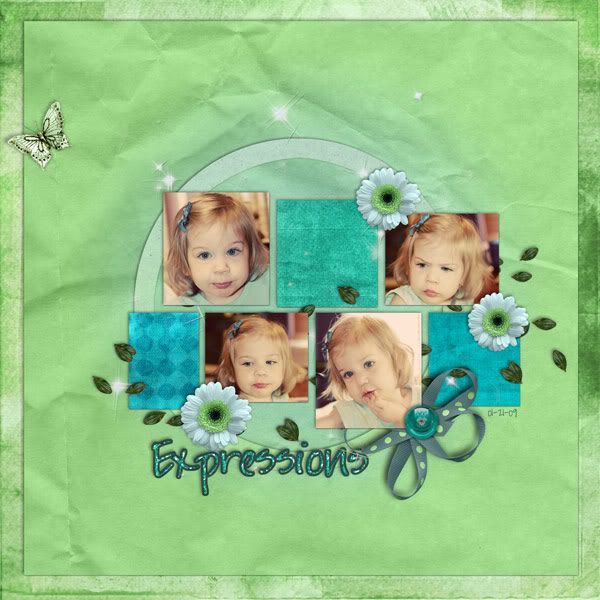 I woke up the next morning to find that it was picked as LOTD at Scrapable! That was a pretty cool thing to wake up to :)

Anyway, while I was playing with the kit I realized I had started an add-on to it and never finished it. If I find a chance I'll put a few more things together and then give it away on my blog.