I'm so excited to announce the release of my new kit, Happy Go Lucky. It was inspired by one of my sweet girl's t-shirts. Happy Go Lucky is full of wonderful textures, bright colors, and fun elements.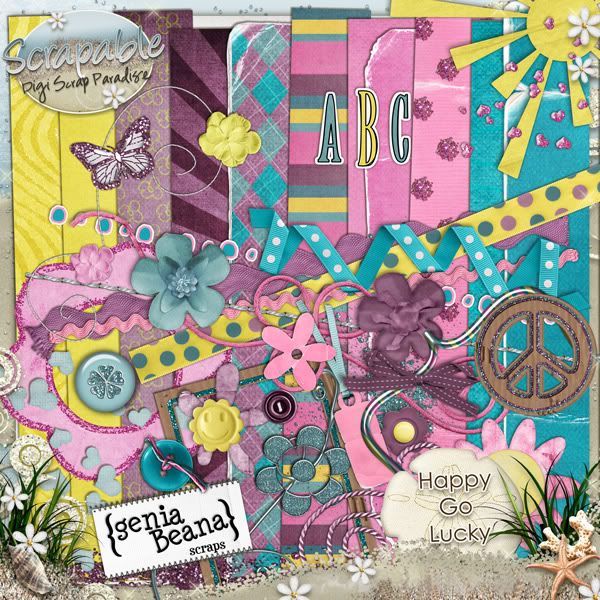 Here are some layouts from my AMAZING CT! They totally rock!

From Belinda:



From Melissa:



From Zee:



From LauraLea:



From Angie:



From Janine:



From Brandi:



From Chel:




I have a little add-on freebie to share, too!



click image for download

If you like the kit be sure to leave me a comment, because I'm going to choose one lucky poster to win the kit! Don't forget to leave me your email address so I can contact you with your prize. I'll be back in a couple days to choose.

Check back Friday for more freebies. My CT is putting together a little Happy Go Lucky Blog Train.