I joined WM[squared}] Designs CT just in time for the premier of her new kit Spring Blooms. It available at ScrapMatters and its just BEAUTIFUL.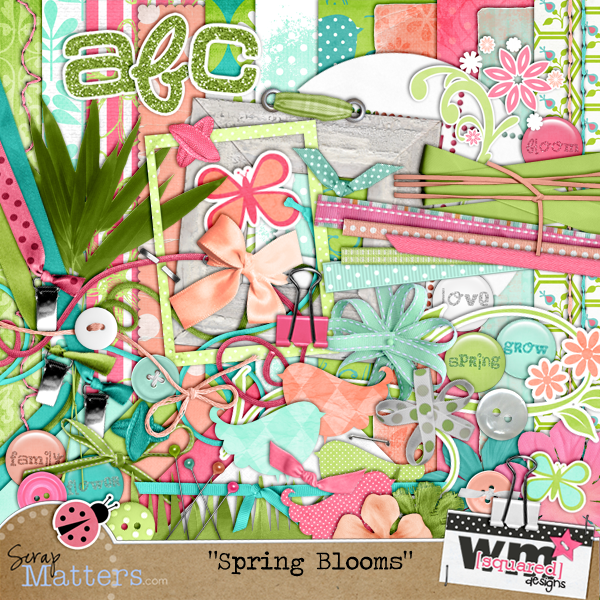 I couldn't wait to play with it so late last night (i.e. EARLY this morning) I did a LO after the speed scrap at Digital Candy.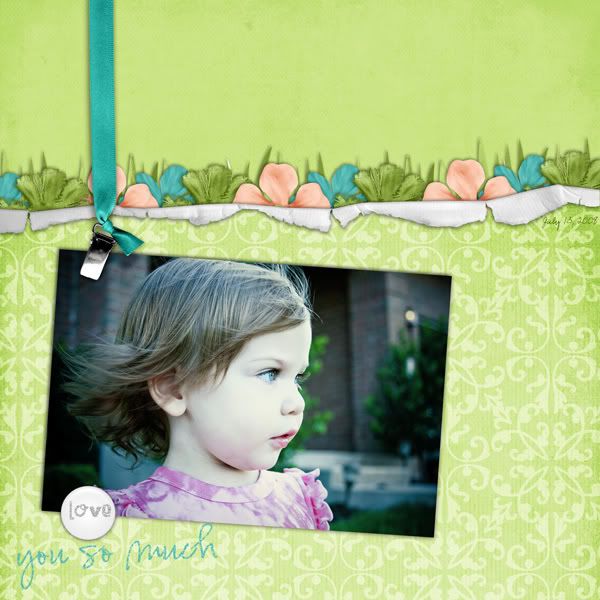 click image for credits

I used another super cute kit from WM[squared]Designs during the speed scrap at Digital Candy last night. When I first saw the kit I KNEW I had photos that would be perfect with it. I had originally scrapped them in paper.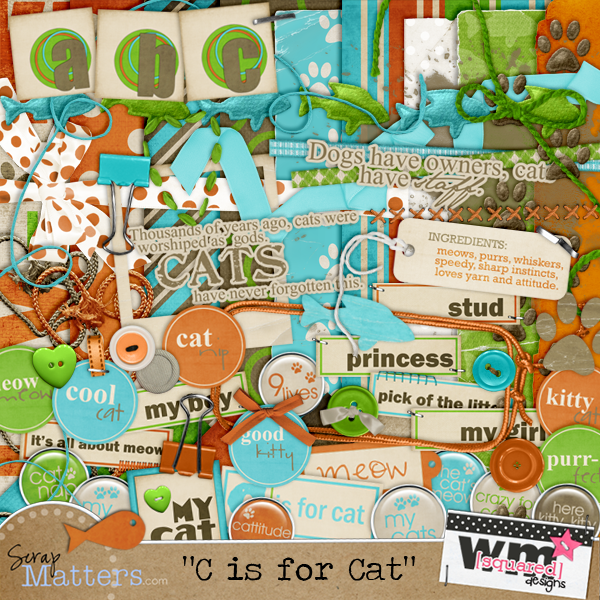 It was a great SS hosted by Christie of Christie Lemmon Designs. I love the steps she gave us. They worked for what I wanted to do with the LO. At least until the title came up. I was all set to use the little "Cat Nap" flair as my title, but she required us to use an alpha, so I had to figure out how to place the title. I got it figured out and wound up using the cat nap element from the kit anyway. I just love how it turned out.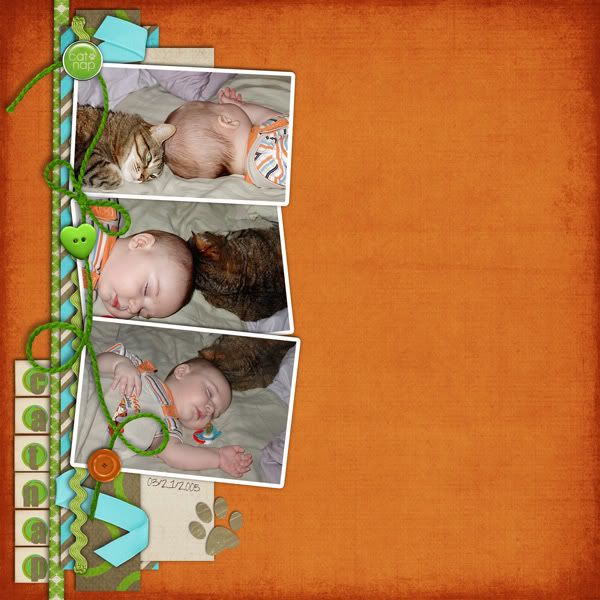 click image for credits

This next one is this week's BAM weekly challenge LO. We just had to scrap some funny photos.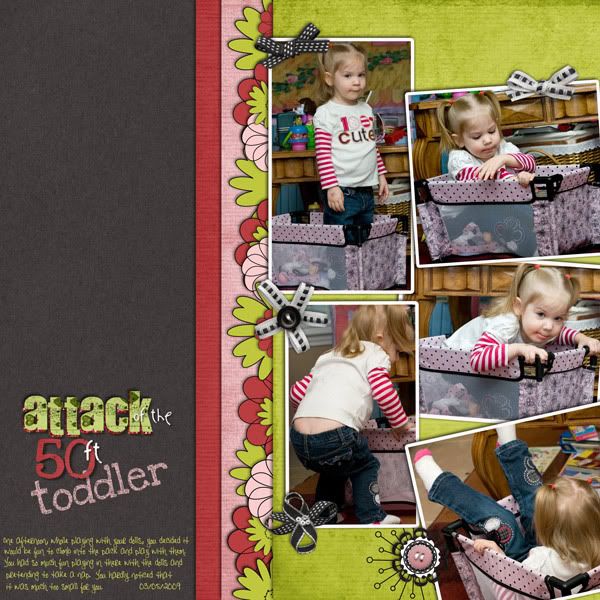 click image fro credits

I did this one for the ScrapMatters Grand Theft LO challenge. I lifted this one
http://www.scrapmatters.com/gallery3/showphoto.php/photo/19424/ppuser/108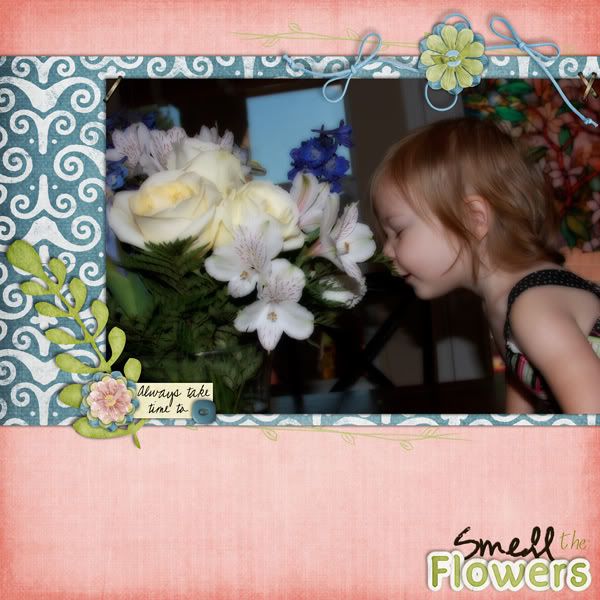 click image for credits

And with this last LO I'm all caught up with posting my pages :) It was done during the afternoon Speed Scrap at ScrapMatters on Friday.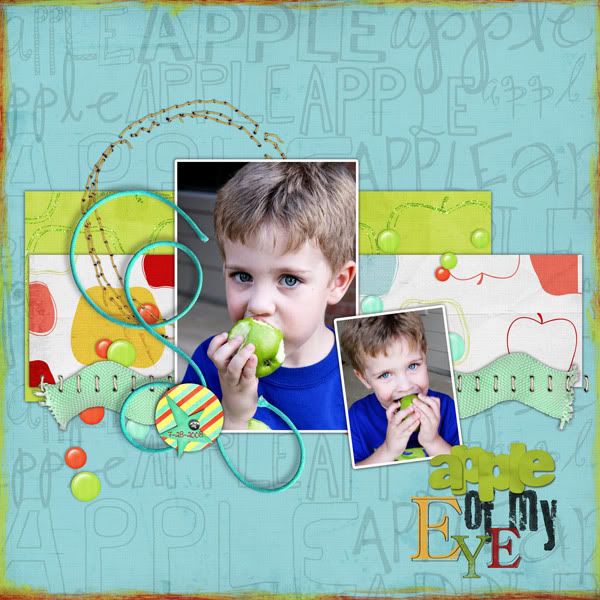 click image for credits

I'm really lucky I finished in the time limit. Jake was sick and throwing up. It was before Kayleigh's nap, but during lunch. I had to help Jake, feed Kayleigh and myself lunch, get her ready for a nap, and still managed to finish. The kit was so perfect for the photos.

I got my first email with links to a LO using one of my templates today.

http://enchantedstudioscraps.com/gallery/showphoto.php?photo=7565

I love how she used the template. If you feel the urge click on the link and go leave her some love for her beautiful Easter LO.


And today's freebie template: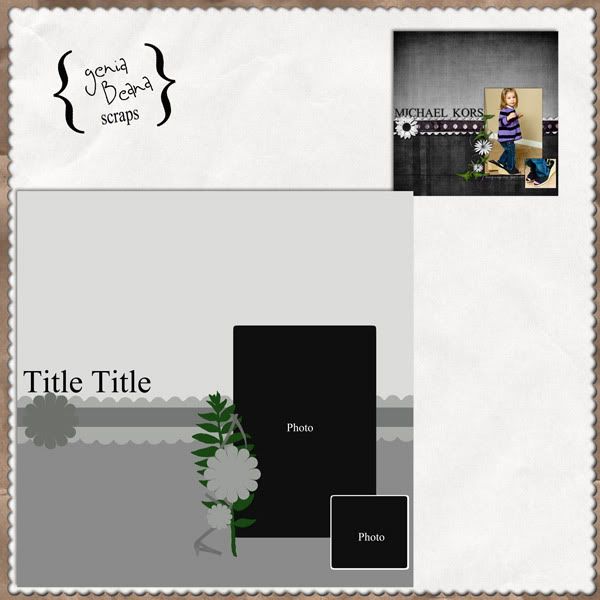 You can grab it here. Comments are appreciated. I'd love to see your LO's using my templates.

I've got another template set up for tomorrow. Check back then.