On May 1 Digi Town Square opened its doors as a place where designers from all sites and scrappers of all styles could come together to share their love of scrap, discuss new trends and advertise their latest and greatest - be it a kit or a layout.

Some wonderful designers have generously volunteered their time and talent to put together this blog train in order to bring attention to this new forum that is quickly growing into a little community where you can find contests, freebies, RAKS, information on various sales through out the digi community, member galleries, product galleries and so much more.

I am very excited to take part in the first Digi Town Square Blog Train. In the spirit of community togetherness the kit is called All Together. Here is my contribution. The next stop is over at one of the Girls Gone Scrappy blogs Designs by Laura and then you'll be heading on over to a couple more of the GGS girls' blogs.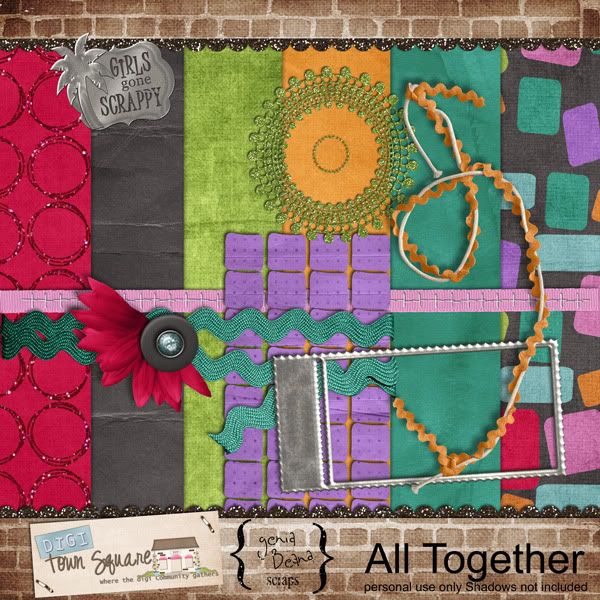 *links expired*

What a talented and generous group of designers we have participating. Remember to leave everyone some love as you make stops at their blogs and download their parts.

Everyone is on different time zones so if a part is not already up then please try again later.

*links expired*