It seems that after 24 LO's in one week and staying up way too late and having to get up too early, I have scrapped myself sick. I started feeling icky a couple nights ago and then last night I felt really REALLY bad. So I haven't done any LO's since yesterday morning. My goal for the QoS thing over at ScrapMatters is 2-3 LO's per day and 10 on the weekend for the month of May. I have some catching up to do over the weeked. I hope I feel up to it ;)

I feel a little better this evening and have made a template to share




you can grab it here. I look forward to reading your comments.

Now if you head on over to the Girls Gone Scrappy blog I have another littel freebie for you. Its a glitter Alpha to go with our Chillaxin collab.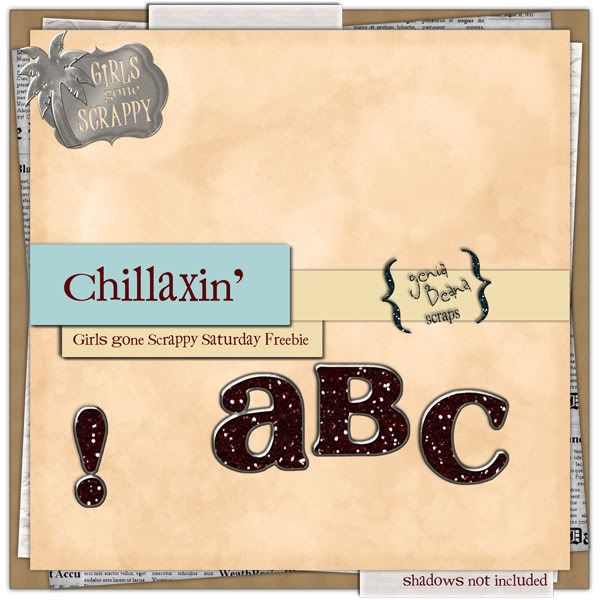 See you over at GGS!