Come play at GDS this weekend and help celebrate the site's 3rd birthday. I'm hosting a speed scrap Saturday night and there are lots of other fun things going on throughout the weekend.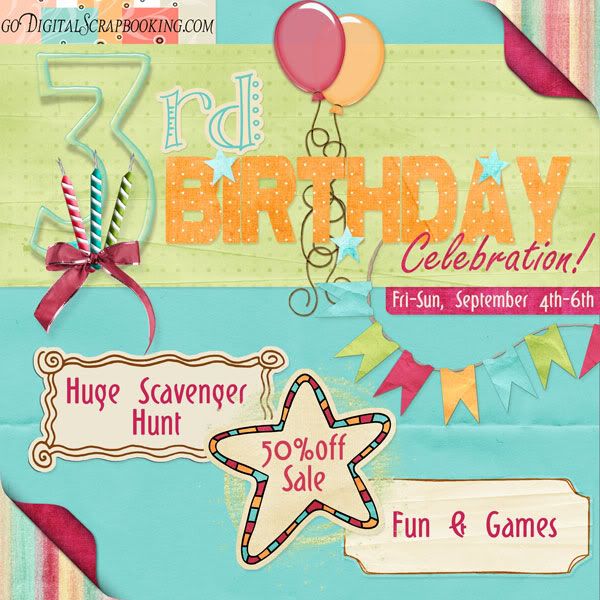 The scavenger hunt has already started. There are 13 prizes hidden around the sight for you to find. Saturday night I'm hosting a speed scrap at 9:30 EST. I've got an add-on to the collab Kimi and I are releasing soon to give away as the participation prize.





So don't forget to stop by GDS this weekend and check out the festivities and maybe pick up some prizes in the scavenger hunt or some scrap supplies in the shop while it is 50% off.