Come join in on the birthday fun at GDS tonight. I'm hosting a speed scrap and we're going to have a blast. If you play along you can get this Hoo's My Boy Add-On. It starts at 9:30 EST.




Chel, one of our awesome KgB girls made these adorable counting cards with Hoo's My Boy. If you want to try out a hybrid project, these are perfect for printing out and making a little something for your little someone.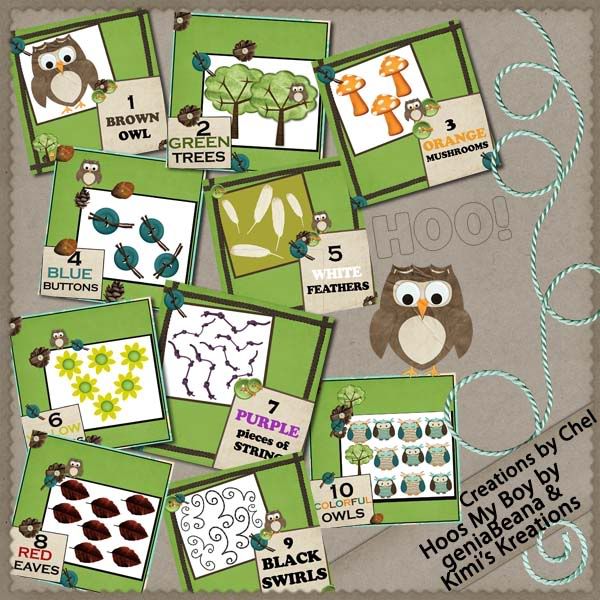 She used some great templates from Geeky Diva Designs.

See you at the speed scrap!